[ad_1]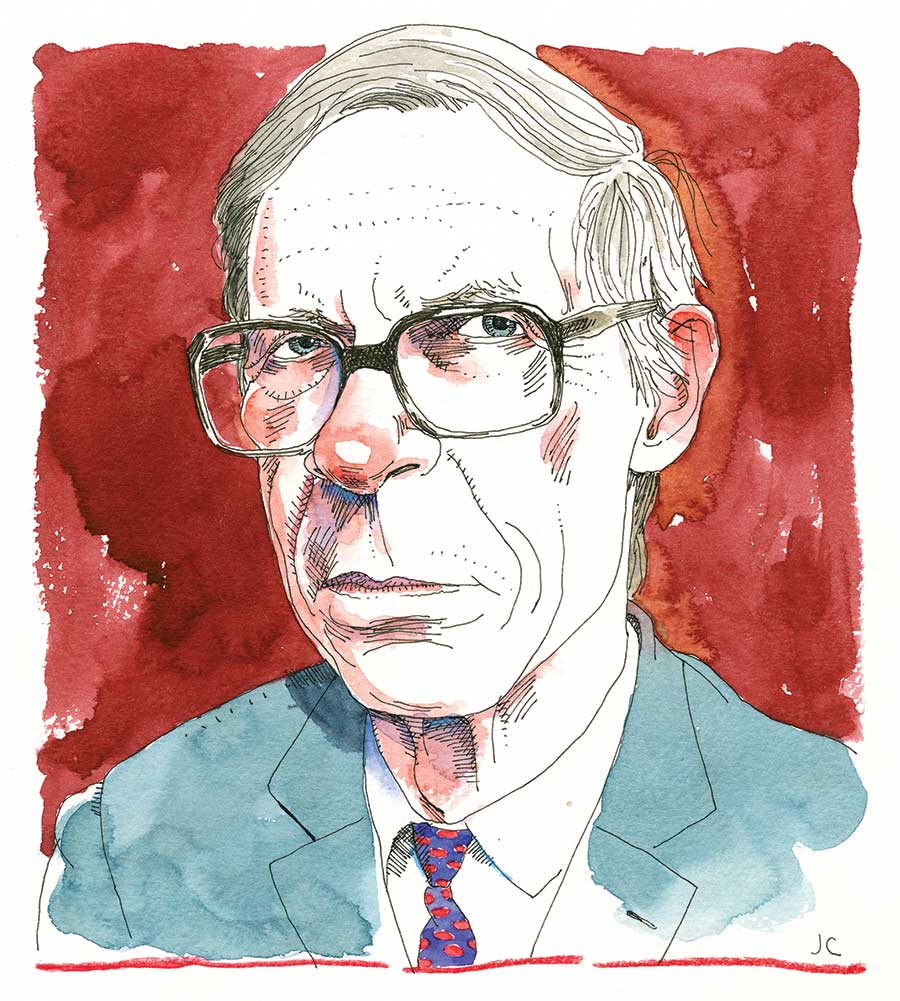 In December of 1944, on the Philippine island of Leyte, the soldiers of F Company of the 128th Infantry Regiment, 32nd Division, dug in. Stationed just outside the town of Limon, they were attempting to take a strategic ridge overlooking the town. In the face of fierce Japanese resistance, it was all they could do to hold their position. A first lieutenant who was also a Lutheran pastor addressed the company and gave words of encouragement by means of a brief sermon. God guides the US Army's bullets toward the Japanese, the lieutenant assured his fellow soldiers, while protecting us from theirs.
These words failed to lift the spirits of at least one young soldier in F Company; instead, they infuriated him. Years later, he described this incident as one of the experiences that best explained why he eventually abandoned his faith. Whatever God's will actually was, he decided, it would have to accord with the most basic ideas of justice that we have—thereby ruling out the lieutenant's assertion that God had selective concerns for one side in a clearly godless war. What else could the will of an all-just God be? By that same token, what else could justice be? If absolutely nothing else, any true God would have to be fair.
Katrina Forrester's In the Shadow of Justice provides a detailed account of the intellectual development of this young soldier, John Rawls, who eventually became the celebrated philosopher. The question of fairness would remain with Rawls for the rest of his life. In 1971, his 600-page magnum opus, A Theory of Justice, debuted to critical acclaim and cemented his position as one of the most famous political philosophers in the English-speaking world by insisting that justice was fairness—that the kind of objective standards for human society and individual action capable of replacing God required an ability to view the world from a distance and assess what allocations of duties and wealth were fair. In the book, Rawls argued that "basic liberties" and the equality of citizens were essential to this idea of fairness. Societies could deviate from an equal distribution of benefits and burdens only in cases governed by the "difference principle"—which includes a requirement that inequalities should provide the most benefits to the least advantaged. Otherwise, a just society would have to be governed by the fair distribution of responsibility, work, hardship, and the wealth produced by a community—a distribution whose fairness, he insisted, could be determined from behind a "veil of ignorance" that prevented a hypothetical person from knowing exactly where he or she would end up in the social hierarchy.
With its doctrine of fairness, A Theory of Justice transformed political philosophy. The English historian Peter Laslett had described the field as "dead" in 1956; with Rawls's book that changed almost overnight. Now philosophers were arguing about the nature of Rawlsian principles and their implications—and for that matter were once again interested in matters of political and economic justice. Rawls's terms became lingua franca: Many considered how his arguments, focused mostly on domestic or national issues of justice, might be applied to questions of international justice as well. Others sought to extend his theory's set of political principles, while still others probed the limits of Rawls's epistemology and the narrowness of his focus on individuals. A decade after A Theory of Justice appeared, Forrester notes, 2,512 books and articles had been published engaging with its central claims.
Rawls's liberal theory of justice as fairness has continued to define the shape and trajectory of political philosophy and liberalism writ large to this day. In this sense, In the Shadow of Justice is aptly named. But as Forrester shows, the limits of Rawls's theory and the political philosophy that it helped birth remain with us as well. By redirecting us from both history and sociology and premising justice on abstract game theory, Rawls's book and its liberal vision of justice ended up promoting a political philosophy that was ill-equipped for the era of sustained academic and popular attention to historical injustice.
Rawls was born in 1921 in Baltimore, the second of five sons in an affluent Episcopalian family. He had a privileged and mostly happy childhood; the kinds of calamities and hardships suffered by many during the Depression were sharply attenuated by his family's wealth and status in the city. After attending private schools, Rawls quickly rose through some of the most prestigious universities in the world: He received his doctorate from Princeton and studied at Oxford, after which he taught at MIT and Harvard.
Yet Forrester reminds us that not everything was as rosy as it might seem on the surface. Two of Rawls's siblings died in childhood from diseases they had contracted from him; such tragedies likely influenced his later interest in questions of fairness and luck and how both formed the basis of a just political system. His native Baltimore was a deeply segregated city and had cultivated social norms and mores to match. (Rawls later recounted his mother's fury when she learned that he had struck up a friendship with a Black boy and had even visited his house.) But Rawls knew from an early age that the luck of being born into an affluent white family entirely explained the difference between his opportunities and those of his Black friend. As well, Rawls's graduate studies at Princeton were interrupted by the trauma and violence of his three years in the infantry in the Pacific theater during World War II, and his experiences with luck during the war likewise shaped his view of justice. At one point, he was passed over for a mission because he had the right blood type to donate to a wounded soldier; the man who went in his place was killed in an ambush. This was only one of the countless examples of bad luck and unfairness found in any war—but in particular in the wars that had become commonplace in the first half of the 20th century. When Rawls returned to Princeton, his wartime trauma and disillusionment led him to abandon his interest in theology and to turn instead to political philosophy in his search for a system that would ground political decision-making in an objective morality rather than in God or fealty to the state.
Rawls's highly abstract and intricate philosophical system was not a flight from the real world's effects on him, Forrester argues, but rather a direct response to the harrowing experiences, personal and political, that had shaped much of the first three decades of his life. Rawls was trying to find something to stand in place of the God that had abandoned him and his enemies alike on the battlefield as well as the two siblings who had died when he was growing up—but it also had to be something that did not involve simply trusting in the state. Neither the God he had lost faith in nor the military he had served in could be fair, Rawls contended—but perhaps, if we relied on the kinds of rules that could emerge from rational decision-making processes, society could be.
Forrester's book next turns to the real-world politics of the 1950s and '60s, which made Rawls's pursuit of a tidy, fairness-preserving system of justice so difficult. The postwar years were an era of social upheaval, defined by the struggles against Jim Crow at home and the Vietnam War abroad, and to develop his system in these uncertain years, Rawls began to publish a series of essays reckoning with the times that would eventually become A Theory of Justice.
Rawls advanced his view of justice as fairness in these years, but with certain qualifications. A fair and just society, he argued, would be one with a "basic structure" of democracy: The society's major institutions would endow everyone with a fundamental set of…
[ad_2]

Source link